Arnhem September 2000
Arnhem Revisited - September 2000 - Living History Photo Diary
This page is dedicated to the everlasting workhorse, the WW2 Jeep and the warm, dry and comfortable (Not!) 1200 miles covered during the 10 day trip!!!
Oh... and of course... to Alice !!!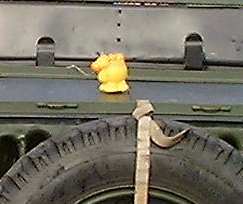 Oosterbeek Church
Standing Back L-R:
Rob, Brian, Nigel, Marcus, James, Bert, Doris, Trevor, Fred
Standing Centre:
Sgt Don Turner, 21st Independent Parachute Company
Kneeling L-R:
Tim, Paul, Neil, Fred
Oosterbeek Church - The "21st IPC" Rally Season Display Team
Ginkel Heath
From Left.... Sylvia Hobbs (Widow of Private Don Hobbs XXI IPC), Kate T'Horst's daughter Sophie with Don and Olive Turner
Arnhem Road Bridge
"Happy Christmas Harlan"
Regrouping On the Heights
Recce nise this ossifer chappie?
Queuing for rooms at the Hartenstein Hotel...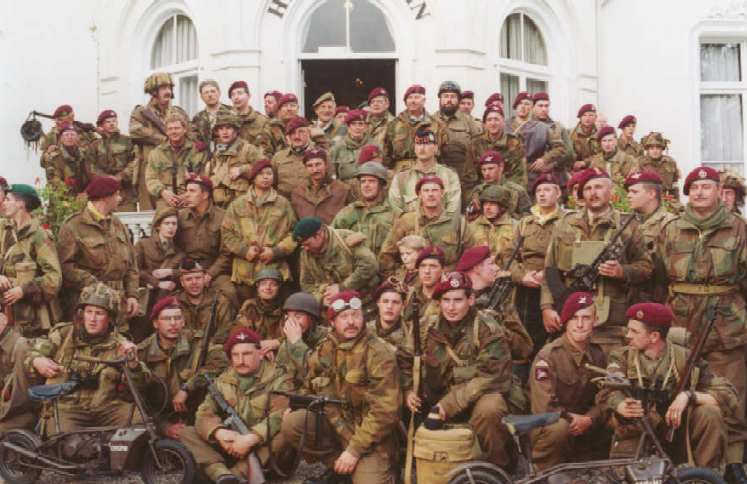 Photo: Bastiaan van Niel
Ginkel Heath... Eureka !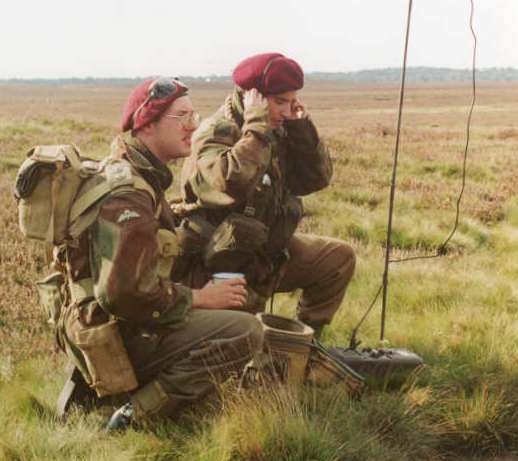 Photo: Bastiaan van Niel